Guess what!! I made it onto the
Paper Issues
Creative Team! I'm SO excited. Woohoo, I'm doing the happy dance! I am joining some really talented girls so thanks Cassie for inviting me to join the team :o) Pop on over to the
blog
to see who else is being added, you're in for a treat. I'm looking forward to joining in on the fun!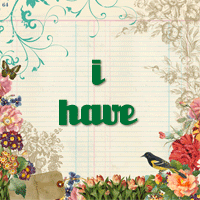 The latest challenge theme is to create something red, white and blue, so I thought that I would make a card for the US girls that will be celebrating Independence Day on Monday. I have worked with lots of US teamies during my various DT roles, and wanted to celebrate with them somehow. I know there are a lot of US gals on the Paper Issues team, so this is for you too!
I thought I would play around with the idea of rainbows. I won a gift certificate over at DeNami a while back and haven't got around to inking this up yet. My rainbow's colours are a bit random but that's one of the things I love about card making, it doesn't matter does it?! They say we are the artists so anything goes!
This close up shows a bit more of the dimension..
For this card I started off by tying a big blue bow around the card and then created the little panel. I stamped a cloud on the top right, added a paper pieced rainbow over the top of it and then added another cloud and the little Copic coloured chick in the balloon, with pop dots to give added dimension. I'm not sure if everyone calls them 'pop dots', but basically they are the little foam pads, I somehow got into the habit of calling them pop dots and the name has stuck! (I've had a few people give me puzzled looks wondering what I'm talking about when I mention them!) To finish I stamped the sentiment, rounded the top corners of the panel and attached it with more pop dots. I also rounded the top corners of the card base to match.
Tip
: I didn't have the right blue to match the ribbon, my blue was a bit dull, so I just stamped my rainbow onto white cardstock (suitable for Copics) and coloured it in with a blue Copic to match. I just put a dot of each of the closest colours down onto a piece of scratch card and then held it against the ribbon to see which was the closest match.. voila, your own hand coloured cardstock. I love that you can use your Copics for more than just colouring images. Have you tried colouring in embellishments yet, or your ribbon? It's great to be able to colour co-ordinate ribbons and things with your cards.
So if you've got nothing to do pop on over to the Paper Issues blog and check out some of the talent over there!
Happy blurfing!
Supplies:
Stamps
: DeNami Design 'Rainbow' and 'Chickie in Balloon' ,
Hero Arts
'Sky's the Limit'
Accessories
: Ribbon from stash, assorted cardstock scraps
Copics: